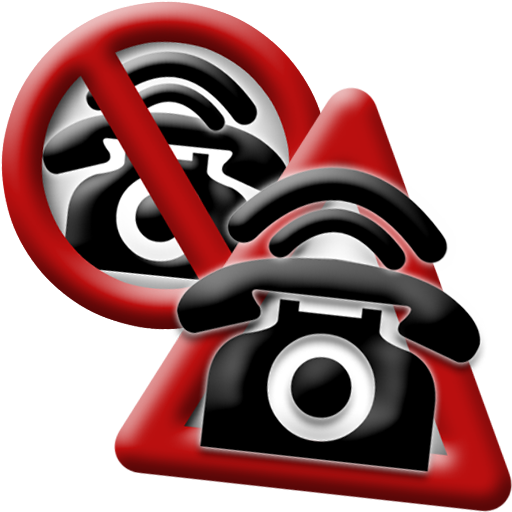 Mute your device with one touch.
Download MuteIt! Now
One Touch
One touch and you're done! Navigating several menus can be annoying when all you want to do is turn the sound off fast in an embarrassing situation. Now with the MuteIt! app, it's become so much easier!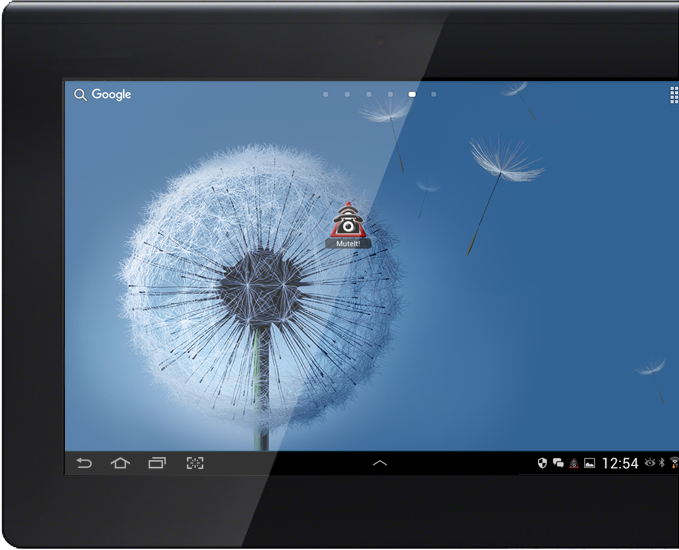 Mute your phone
With a single touch, disable the ringtone and other sounds on your phone, and turn them back on again when you want!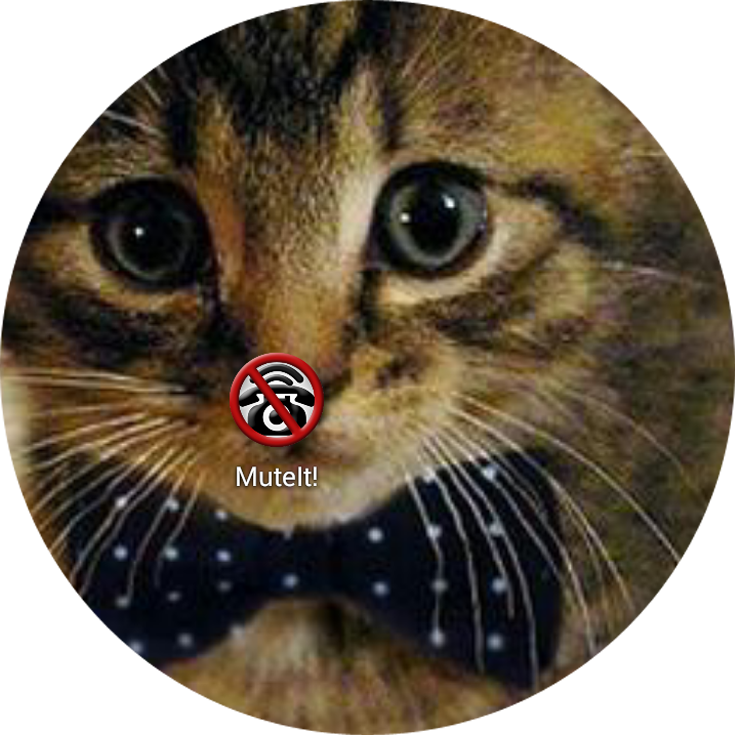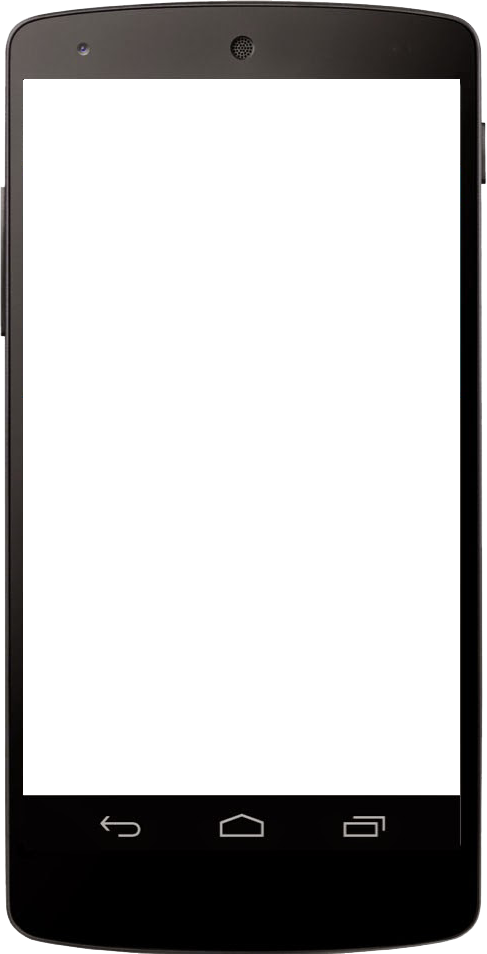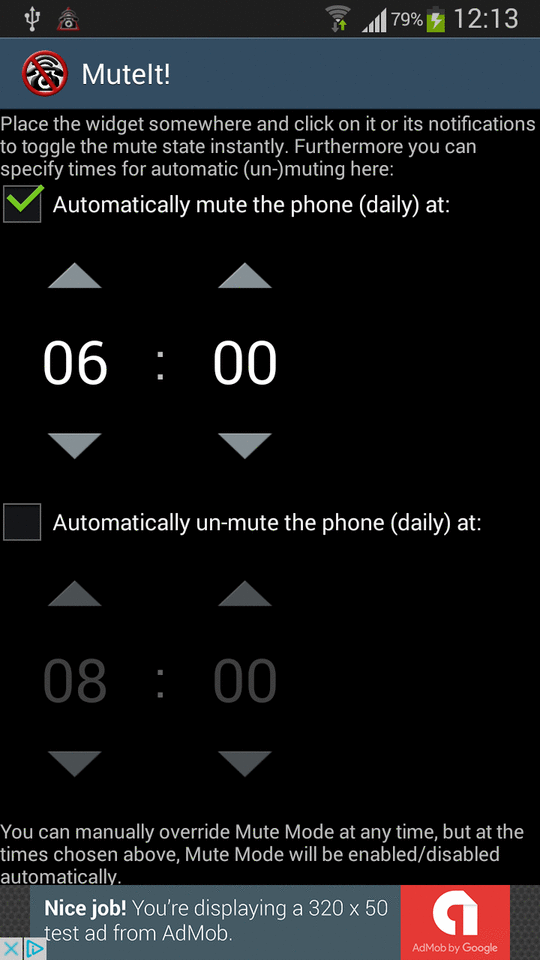 Choose when your phone should be muted
Set a start and end time for when your phone should automatically be muted, so you don't have to think about it anymore at work meetings, shows, or other times you don't want to be interrupted. Now you can schedule your silent mode.